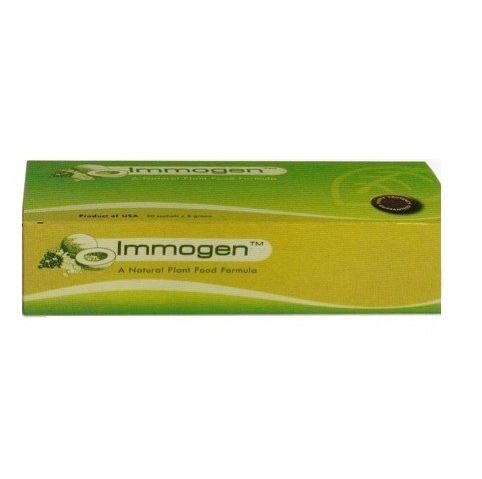 Immogen ~ Natural Plant Food Immune Modulator
Description
Immogen 3 in 1 Solution:
Modulate Immune Function Naturally – Suppresses inflammatory cytokines without over suppressing immune defence to reduce inflammation.

Frontline Antioxidant Defence – Protect against Free Radical Cell Damage at Cellular level to reduce inflammation and enhance cell function.

Builds up Immune Defences without over stimulation – helps our body to heal and reduce recurrent infections.
Immogen Treatment Response Goal:
Relieve of Inflammatory Symptoms

Minimize Organ Damage

Enhance Immune Defences
Whats Inside?
Immogen sachet is available in 5 grams x 30 sachets per box
How to Consume
Sachet: Mix one to two sachets in room temperature water before consuming for oral sachet drink. Consume 2 – 6 sachets a day or as advised by your healthcare consultant.