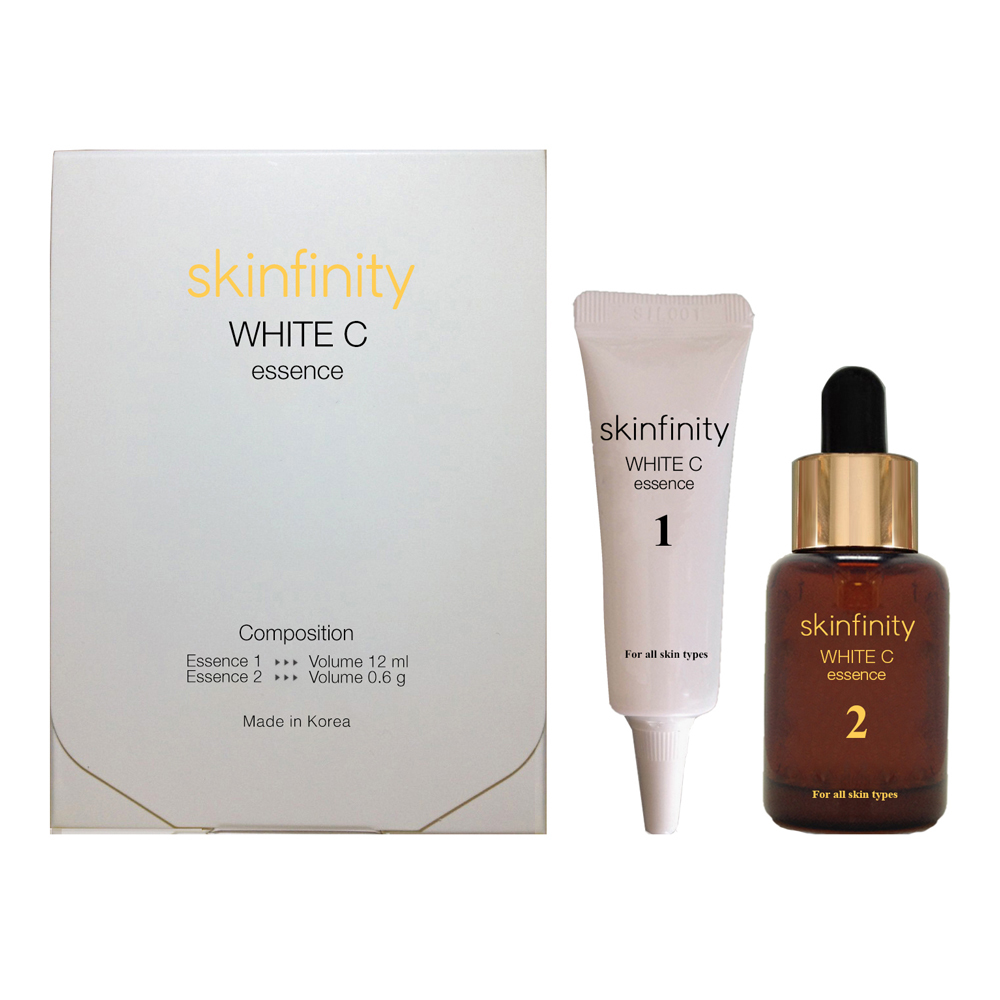 Skinlabs ~ Skinfinity White C Essence (Pack)
Description
Skinfinity White C Essence is a natural Vitamin C formulation specially created to provide intensive antioxidant, moisturising and firming treatments. Adding the benefits of Nonapeptide, Niacinamide and Licorice to the proven properties of Vitamin C, Skinfinity White C Essence offers your skin the safest and most effective lightening available.
This unique formula has the power to inhibit the production of melanin while repairing damaged skin caused by exposure to the sun.
Visible Results
Reduces dark spots and discoloration
Antioxidant properties that reduce skin damage by sun exposure and environment pollution
Diminishes the appearance of fine lines and wrinkles
Boost collagen production for a more youthful appearance
Plumps the skin and refines the pores
To ensure potency and freshness, the product comes as separate powder and liquid ingredients that only activate when mixed. This way you can ensure your skin enjoys the full benefit of the freshest, most effective topical Vitamin C available.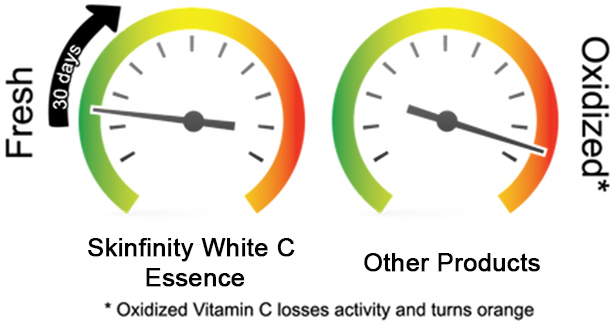 ---
Preparation
Open Essence 1 and Essence 2.

Squeeze Essence 1 into Essence 2.

Mix well to completely dissolve the Vitamin C powder in Essence 2.

How to Use
Apply the White C Essence (mixture) twice daily (in the AM and PM).
Important Notes
It is recommended to keep the remaining White C Essence (mixture) refrigerated.

Best to use up within 2 weeks before it gradually degrades.